With our well-crafted cloud migration strategy, we can guide your organisation through a successful transition to the cloud, empowering you with enhanced capabilities and numerous benefits.
Cloud-Analytics is an independent Cloud Migration advisory and services company that collaborates with leading hyperscalers such as Google Cloud, Amazon Web Services (AWS), Microsoft Azure, and others. Our approach is unbiased, ensuring we thoroughly assess your overall cloud migration strategy before proposing a solution. We understand the importance of agility and flexibility for Malaysian companies and others to remain competitive in today's fast-paced business environment.
Transitioning from on-premise to the cloud can be a challenging decision for many customers, and we empathise with their concerns. Rather than solely advocating for cloud adoption, Cloud-Analytics engages in meaningful conversations with our customers, actively listening to their needs, providing guidance, and delivering education to facilitate a smooth migration to the cloud.
As a licensed Google Partner specialising in migrating workloads to the Google Cloud Platform, particularly for SAP, we have also established strategic partnerships with leading cloud migration partners, such as Synnove and GoPomelo. These collaborations allow us to cater to our customers' preferences and offer a diverse range of hyperscale options.
Our Cloud Migration Strategy
At Cloud-Analytics, we understand that a successful cloud migration requires careful planning and execution. Our proven cloud migration strategy encompasses the following key steps: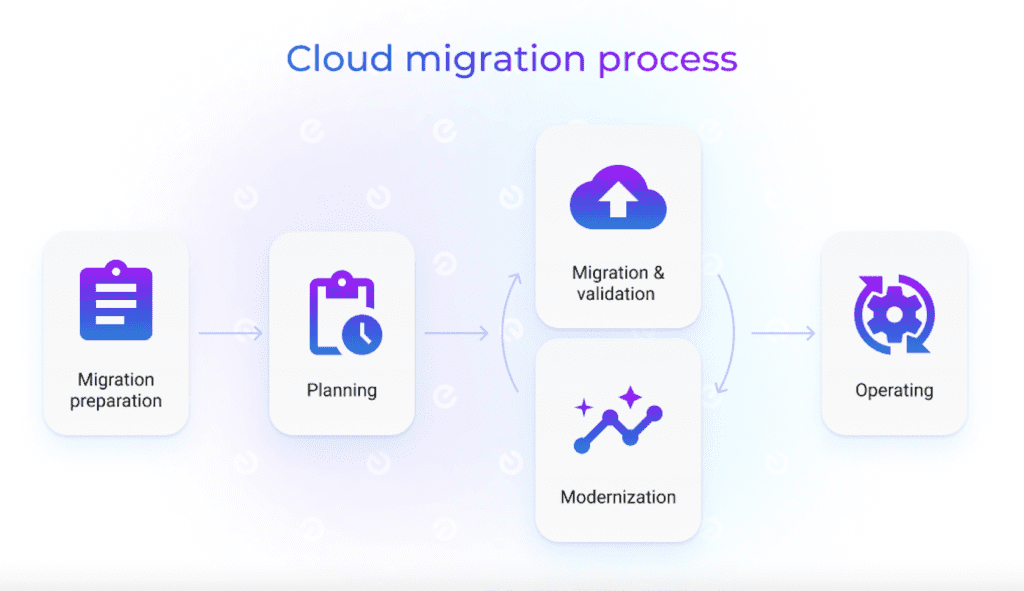 Assess and Plan: We evaluate your existing infrastructure and applications, identifying workloads suitable for migration. We prioritise them based on business impact and complexity and create a detailed migration plan tailored to your organisation's needs.
Choose the Right Cloud Provider: We help you evaluate different cloud providers based on pricing, available services, compliance requirements, and geographic presence. Together, we select the provider that aligns best with your organisation's goals and objectives.
Select Migration Approach: We guide you in choosing the appropriate migration approach based on your workloads and objectives. Whether it's rehosting (lift-and-shift), re-platforming, re-factoring, re-purchasing, retaining, or retiring, we ensure the migration approach aligns with your specific needs.
Pilot and Test: We conduct a pilot project to validate the migration process. By testing a representative workload in the cloud environment, we identify any issues or gaps and refine your migration approach, ensuring a smooth transition.
Execute the Migration: We execute the migration for each workload according to the plan. Throughout the process, we monitor progress, ensure data integrity, and minimise downtime or disruption to your business operations.
Optimise and Maintain: Our team helps you optimise your cloud environment for performance, cost, and security. We implement best practices, monitor resource usage, and continuously evaluate your cloud architecture, ensuring it remains aligned with your evolving business needs.
Partner with Us
Cloud migration may seem daunting, but with the right expertise and guidance, your organisation can thrive in the digital age. At Cloud-Analytics, we have the knowledge, experience, and dedication to deliver successful cloud migration outcomes. Our team of experts will work closely with you, addressing security concerns, governance requirements, application compatibility, data transfer, and any skill or knowledge gaps.
Unlock the full potential of the cloud and drive your organisation forward. Contact us today to embark on a seamless cloud migration journey with Cloud-Analytics.
Contact Person: Manimaran Tannimalai
Email: Manimaran@cloud-analytics.co